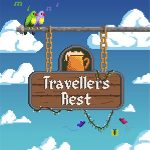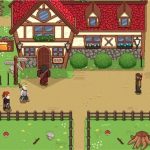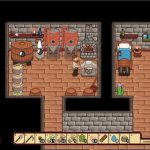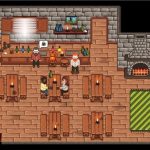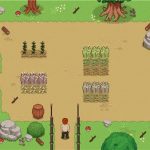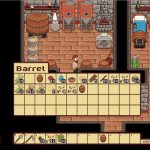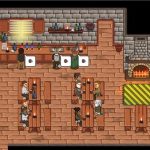 Buy online: You are an innkeeper, on a journey to transform a run-down inn into a bustling social space. Brew your own beer, run a farm, explore the world, and build relationships with your customers to create your own fantasy tavern!
Travellers Rest is a tavern management game where you can brew your own beer, run a farm, and build relationships. You are an innkeeper, on a journey to transform a run-down tavern into a bustling social space. Based in a cheerful fantasy setting, Travellers Rest is home to people to meet, places to explore, and lost magic. Along your journey you'll discover new things to brew, farm, cook, and build to create your perfect fantasy tavern.

Crafting and progression
Brew beers, distil spirits, and make wines. Create the perfect crisp lager or the wildest sour. Travellers Rest will allow you to discover and craft a whole array of food, drink, and items. Along this journey you'll gain experience to level-up and further customise your character. Spend your points in six technology trees relating to nature, building, cooking, brewing, socialising, and magic!
Tavern
Build and manage your own fantasy tavern! Fully customise it with furniture, cosmetics, decorations, and entertainment for your guests. Increase your tavern reputation over time to earn rewards and unlock more options to make your dream tavern.
Customers and community
Every day will bring new customers to your tavern. Serve them drinks, food, and provide a room for travellers. Send budding adventurers on quests or spread rumours. Get to know your regulars and visit them in the nearby village. Meet the locals and become part of the community!
Farming and exploration
Your tavern will be surrounded a whole world to explore! Farm and forage for your crafting ingredients and trade with local merchants. Explore the world for rare items to create unique brews and food.
Management
Plan and manage your tavern to meet customer demands. Prepare for the weekend rush or a big visitor, such as a famous bard or royalty. Create specific food and drink for the current season or the latest craze.
System Requirements Travellers Rest
System Requirements Windows
| | |
| --- | --- |
| OS: | Windows 7 SP1+ |
| CPU: | SSE2 instruction set support |
| RAM: | 500 MB |
| Graphics: | Graphics card with shader model 4.0+ |
| DirectX: | DirectX 10 |
| HDD: | 500 MB |
Related Products & Accessories