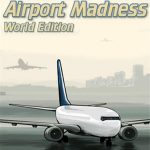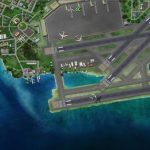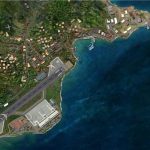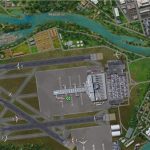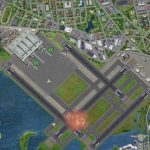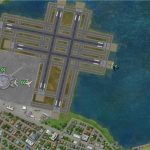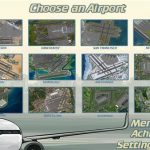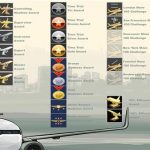 Airport Madness: World Edition
Buy online: Insanely addictive, easy to learn, impossible to master! Airport Madness is an airport strategy game. Designed by real air traffic controllers, Airport Madness captures the fun aspects of air traffic control. The decisions and actions you make in this game are identical to real-world airport ops.
Designed by real air traffic controllers
Keep arriving and departing airplanes safe from collisions, while avoiding unnecessary delays. In this game you will work at the world's most complex airports. Human pilot voices, a radar screen, 12 different real-world airports, plus an awesome soundtrack make this game a must-have for anyone who likes aviation. Sound complicated? Airport Madness is for everyone, and it is very easy to learn. Do you have what it takes to be an air traffic controller at a busy international airport?
You are paid the big bucks for your visualization skills and guts. Just like the real job of an air traffic controller, you must pay attention and keep your eyes moving. There is always something that you should be doing. You must give takeoff clearances, landing clearances and taxi clearances in a strategic effort to maintain safety and efficiency where there would otherwise be total chaos. This is not a spectator's sport! Can you hack it?
The Airport Madness series began in 2008, and has sold more than 75,000 copies. Airport Madness: World Edition is the sixth and most popular version of the series.
Included Airports:
San Francisco
Honolulu
London
Las Vegas
Vancouver
Anchorage
New York JFK
Madeira
Barcelona
Dubai
Amsterdam
Zurich
Airport Madness has no in-app purchases or ads. Once you buy Airport Madness, you own all of it! Got a favorite airport? Send us a message and we'll consider it for a future update.
System Requirements Airport Madness: World Edition
System Requirements Windows
| | |
| --- | --- |
| OS: | Windows XP, Windows Vista, Windows 7, Windows 8 (32/64 bit) |
| CPU: | 1.0 GHZ |
| RAM: | 512 MB |
| DirectX: | DirectX 8.0 |
| HDD: | 100 MB |
System Requirements Mac OS
| | |
| --- | --- |
| OS: | Intel Mac, OS X version Snow Leopard 10.6.3 |
| CPU: | 1.0 GHZ |
| RAM: | 512 MB |
| HDD: | 100 MB |
Related Products & Accessories