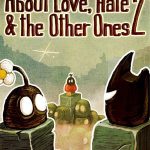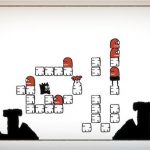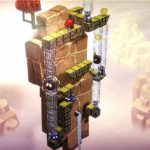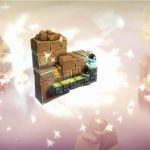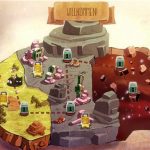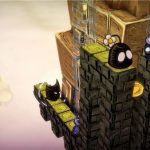 About Love, Hate And The Other Ones 2
Buy online: Influence the game world through LOVE and HATE. Talk to the OTHER ONES and make use of them for the perfect path to the level's goal. The successor to the popular puzzle game "About Love, Hate & The Other Ones" has reached the third dimension.
Never press the red button. Everybody knows that.
By some mishap, HATE's kid trips the red button and disappears immediately.
And thus LOVE and HATE set off again, this time to find the careless child.
Stay calm, think, and train your grey cells. With the power of LOVE and the energy of HATE, you steer the two main characters through airy heights, dark castles and endless expanses.
Look forward to a reunion with LOVE, HATE, and of course the OTHER ONES.
Train your spatial and logical thinking
Explore three-dimensional worlds. Look at the levels from all angles to uncover clues to their solution.
Bonus level
Unlock worlds exclusively designed for this game by great illustrators. Look forward to experiencing LOVE and HATE in a great variety of graphical styles.
Meet new OTHER ONES
New OTHER ONES populate the worlds next to old familiar ones. Discover their abilities to reach your goal.
Achievements
Collect Achievements as a reward for your puzzle skills.
System Requirements About Love, Hate And The Other Ones 2
System Requirements Windows
| | |
| --- | --- |
| OS: | Windows 7 |
| CPU: | Core i3 or better |
| RAM: | 1024 MB |
| Graphics: | Nvidia GeForce or AMD Radeon recommended. |
| HDD: | 800 MB |
| Others: | Requires a 64-bit processor and operating system. |
System Requirements Mac OS
| | |
| --- | --- |
| OS: | 10.9 Mavericks |
| CPU: | Intel Core i5 1.5 GHz |
| RAM: | 1024 MB |
| Graphics: | Intel HD Graphics 4400 |
| HDD: | 800 MB |
| Others: | Requires a 64-bit processor and operating system. |
Related Products & Accessories