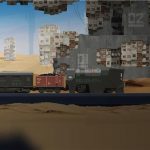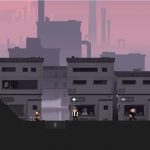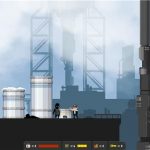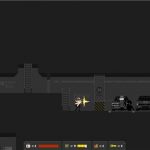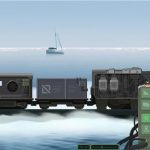 Buy online: Travel by train through a dying world. Look after your passengers, keep your train operational, and make sure you can always reach the next station. Make your way through swarms of infected at each station. Explore mysterious and abandoned stations looking for supplies and survivors.
The world is over.
But it's not quite over for you… at least, not yet. And now that you've got thousands of tonnes of locomotive at your disposal, you've got the definite advantage over the infected hordes. This is The Final Station.
The real question is whether or not you'll help the survivors get to their destinations…. or let them die and loot their bodies. Sometimes people can be more trouble than they're worth.
A post-apocalyptic adventure about travelling a dying world on a train
A story that goes through 5 chapters, with large inhabited stations at the end of each one.
Infected are ready to stop your progress whenever you exit the train to look for supplies
Maintain your train in operating condition and craft valuable items from the resources you scavenge
Don't expect to shoot your way through the crowds of infected. Supplies and ammo are very limited
Pick up survivors along the way, gaining perks (and hindrances) for your troubles
Scavenge for loot at stations and craft useful supplies
Sell your loot at inhabited stations for useful upgrades to your weapons
System Requirements The Final Station
System Requirements Windows
| | |
| --- | --- |
| OS: | Windows XP and up |
| CPU: | 1 Ghz and up |
| RAM: | 1 GB |
| Graphics: | Built in toaster |
| HDD: | 2 GB |
| Others: | Please don't use your video card to make toast. Runs fine on integrated graphics cards. |
System Requirements Mac OS
| | |
| --- | --- |
| OS: | OSX El Capitain |
| CPU: | 1Ghz and up |
| RAM: | 2 GB |
| Graphics: | A dishwasher |
| HDD: | 2 GB |
| Others: | Tested on OSX El Capitain. Likely won't run well on the 12" MacBooks as those don't have a fan. |
System Requirements Linux
| | |
| --- | --- |
| OS: | Ubuntu 12.04 LTS |
| CPU: | 1Ghz and up |
| RAM: | 1 GB |
| Audio: | 256 mb video memory, OpenGL 2 |
| HDD: | 2 GB |
Related Products & Accessories